"Hope can be a powerful force. Maybe there"s no actual magic in it, but when you know what you hope for most and hold it like a light within you, you can make things happen, almost like magic." This is a quote by Laini Taylor, an American writer. Her words are absolutely right. Hope is a powerful or magical word which makes a person move forward in life with a positive mind. Hope spread positive energy in our body and mind. With such a mission of spreading light and hope in everyone including persons with special needs, Hope Public Charitable Trust is running shelter homes and special schools at Chennai. It has service centers and fields all over Chennai and Thiruvallur district.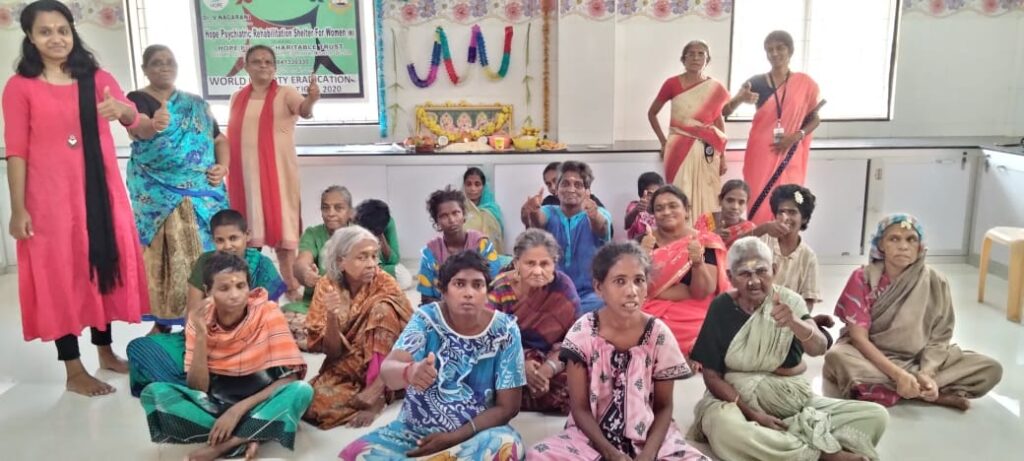 There are almost 95 resident in total at all the shelter homes including residents at, "Hope Care and Protection Center for Mentally Retarded" and "Hope Psychiatric Rehabilitation Shelter for Women (MI)" and children with special needs from 0 to 6 years at Hope Special Schools at Ambattur and Poonamallee. In addition to this, Hope has started a new project for PWDs at Pattabhiram. It"s a Residential Home and Vocational Training center for Intellectually Disabled Children and Adults. All the residents here are given proper care, psychosocial counseling and medical intervention in order to assess the mental growth and improvement. Psychosocial intervention provides a person with mentally challenged, adapt to the social environment and mingle with the fellow mates.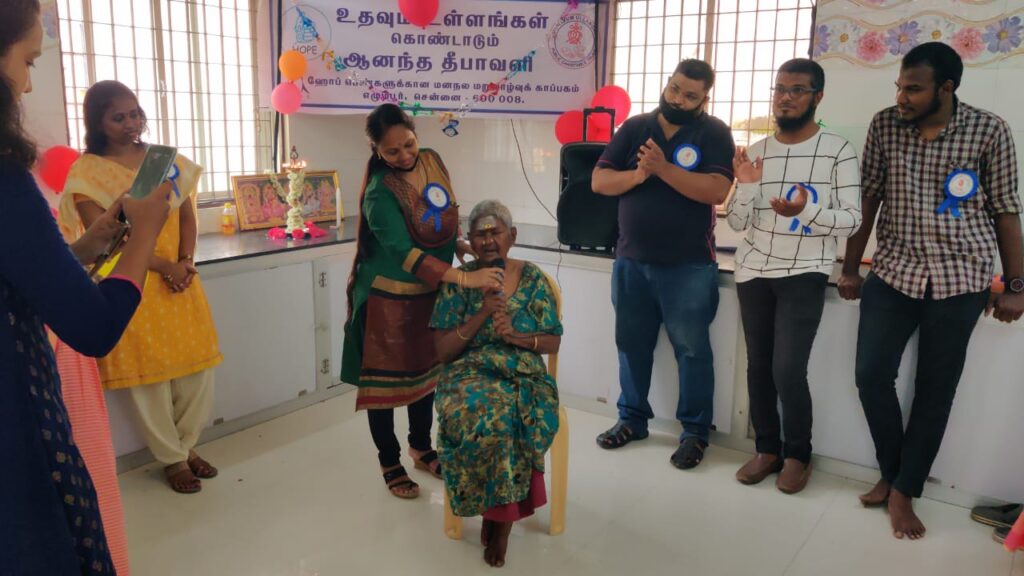 Apart from this in order to provide a better mental stability for them, recreational activities and vocational training is also given. Residents at, "Hope Care and Protection Center for Mentally Challenged" are given vocational training like, Candle making, Sambrani making, Phenyl making, Agarbathis, etc. This makes them engaged and stress free, also helps in cognitive development. To extend this idea of providing vocational therapy to the persons with special needs, Hope has expanded their service to help 350 PWDs by providing them a residential shelter cum vocational training center. It is been constructed at Annambedu village near pattabhiram under 9604 sqft.
Everyone should be treated equal in this world, since this Earth belongs to everyone. So it is mandatory and a merit to give attention to the marginalized groups around us. PWDs are treated as a stigmatic category and are discriminated from the mainstream. In order to uplift them we have to provide them proper treatment, counseling, education, training, etc. Consequently kindly help us to provide them a better place, a better platform to rise and shine.
Let everyone succeed a better life!!! Kindly give a hand by contributing towards one sqft – Rs. 1700/- A/C Name: Hope Public Charitable Trust Bank: State Bank of India A/C No: 33989918759 Branch: Ambattur, Chennai – 53 IFSC Code: SBIN0000987 Branch Code: 0987 – A