Health is one of the main concerns which have to be checked and updated regularly. Therefore, basic lab tests including HCG are done whenever a new resident comes in. This was organized with the help of UPHC after getting permission from GCC.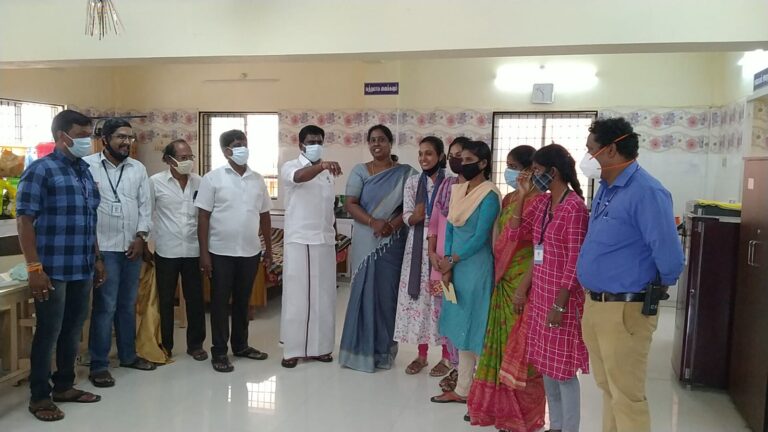 Egmore constituency MLA Mr.I Paranthaman visited our shelter at Egmore and discussed the development of the Shelter Home by planning Metro Water service for the residents…

Every resident at the time of admission will be undergoing COVID – 19 screening test, in order to ensure a healthy stay at home.

13th OCTOBER 2020: NGO with the support of GCC organized a psychiatric medical intervention camp for the residents at Hope Shelter for Women with Psycho-Social Needs (MI). Psychiatrist, Dr. Karthikeyan consulted every resident and prescribed medication for everyone. The NGO staff nurse, Mrs. Premavathy assisted him and as per the doctor's suggestion bought medicines from …
The precautionary measure is taken for cancer by given Injection to Hope Special School Children. (at the age group of 10 to 18 years). If anyone Donate our children kindly contact Hopechennai.com
12th OCTOBER 2020 : The medical camp was conducted at Hope Shelter for Women with Psycho-Social Needs, on 12th October 2020. The camp was arranged and organized by the NGO. The psychiatrist along with an assistant/nurse checked every resident. The residents had a one-to-one conversation with Dr. Lakshmi, along with the staff nurse Mrs. Premavathy …